The other day I bought this little guy from the
Paperface Studio
shop on
Etsy
. It just caught my eye: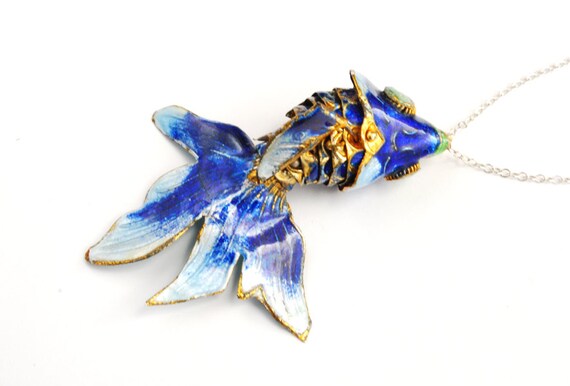 I think if I link, it goes to my own receipt, but I got this image off of Etsy
Anyway, I don't know why I got so into this little fishy, but I did, ordered it (along with more stuff), and it arrived home on Thursday. Today was my first day wearing it out. As you know, I care very much about February 25th because it's George Harrison's birthday (he would've turned 70 today. Sigh.). He was a Pisces. He even sang about it on his last album. So what better day to début my koi fish necklace?
Here's how it looked on:
As you can see, I totes approve. The colors are doing no favors to me or to the necklace, but you can see the length and relative size of the charm. Nice, huh? I got a couple of people (both adult women, no kids) mentioning how much they liked the necklace. I was pleased.
And I couldn't let you go without letting you see my FACE, right?
THERE I am, taking selfies in the office, the way I do.
Yay! Monday's almost done!